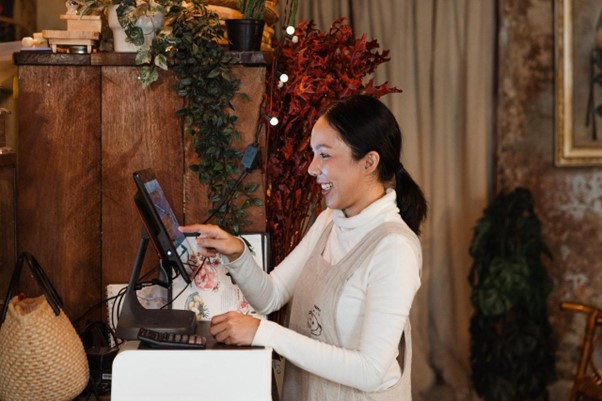 If you own a small business, the COVID-19 pandemic likely affected you in one way or another. Whether you had to shutter your business temporarily or struggled with retaining workers, the pandemic had many negative repercussions for companies. Fortunately, the world has reopened and people are back on their feet. There are some steps you can take to improve your odds of lasting success. This guide from A&D Solutions provides some pointers to help you achieve and maintain success in your business.
Revisit your business logistical setup
Before you make other business changes, make sure that you're happy with your company's administrative setup. When you're starting fresh or reactivating a business you temporarily shuttered, it's a great time to rethink details like business structure. If you haven't already, you might consider registering your business as a limited liability company, LLC. This has tax advantages, minimizes paperwork, and improves flexibility. You can use business formation services to simplify the process, ensuring you're in line with your state's guidelines.
Consider revamping your business offering
COVID-19 changed consumer behaviors. For example, more people are still shopping online than before the pandemic. As a business owner, this is a good time to consider whether you should revamp your products and services to meet your customers' needs. Conducting a customer needs assessment can help you determine what changes are necessary. If you don't have the tools or knowledge to do this yourself, you can hire an external consultant to do surveys and run focus groups to get the information you need.
Pay attention to your credit score
As a business owner, it is essential to pay attention to your credit report, especially if you're trying to get your business back on its feet. Your credit report is a document that contains a current and historical financial record of your credit transactions and payment history. It determines your creditworthiness, and lenders use it to determine whether to extend credit to you or not. Neglecting to check your credit report regularly can hurt your chances of securing business credit, loans, or other forms of financial assistance that can help boost your business. A low credit score can prevent you from accessing favorable interest rates, cost you a significant amount of money in high-interest rates, or even limit your cash flow. By paying attention to your credit score, you can correct inaccuracies and take steps to improve your credit score. Doing this will set your business on a path to financial stability and growth.
Think about redesigning your business space
A pause in business operations may also have given you the chance to reconsider your business space. Before you reopen to 100% capacity, consider whether any renovations or remodeling are necessary. According to The Zebra, there are some types of renovations you can do yourself, like painting and installing shelving. However, more complex tasks, like electrical wiring or plumbing jobs, should be left to pros. You can find the experts you need via online platforms like Thumbtack, where you can search according to your location.
Do a technology and process needs assessment and upgrade accordingly
The technological tools you use are also worth reconsidering. For example, if you're planning to move more of your business operations online, you will probably want to revamp your website to ensure it's as user-friendly as possible. This is also an opportunity to assess your IT solutions. If this isn't your area of expertise, trust an expert to help guide you.
Reassess your human resources needs
Your human resources needs may have changed in recent years. For example, if you dialed down your business and cut in-house staff, you may be wondering whether you should hire back full-time employees—or rely on freelancers instead. Each option has pros and cons. For example, freelancers tend to be more affordable and you don't have to pay for benefits like health insurance. HR is likewise an area where you can hire external professionals if you're not comfortable doing the job yourself. HR consultants can handle every aspect of hiring and firing, from vetting candidates to onboarding newcomers.
The COVID-19 pandemic was a shock for everybody, impacting both personal and professional lives. Getting back on your feet can be scary, especially if you're a business owner. However, it can also be an opportunity to improve your business.
Looking for sustainable business solutions for your company? Let A&D Solutions serve as your guide. Get in touch with us today using the contact form on our website.